Are you tired of marketing strategies that fail?
Maybe it's time to work with professionals with over 18 years of experience in the field. We want to help you take your brand's story to the next level, through creativity, dedication and experience. We don't have magic potions or secret formulas for success, all we create is inspired by YOU.
Complete solutions for a successful business
Marketing
We have experienced specialists who can provide you with quality and up-to-date promotion ideas and materials, always adapted to your needs.
Web development
Your business needs a strong presence in the online environment. Thus, we make sure that every website is made according to international standards.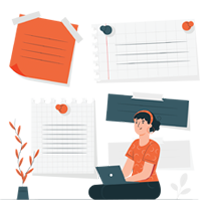 Copywriting
We give your message an attractive and optimized form for the search engines. And we make sure that it is written correctly and well structured.
Branding
You have a vision, we create your logo and all the necessary visual identity materials according to it (business cards, letterheads, digital signatures etc.) in order to attract the attention of your actual and potential clients.
PPC Campaigns
Have you tried a Social Media campaign by yourself and it was not succesful? Allow us to help you! You get conversions if you work with professionals who can set up your campaigns in a way they convert.
Analysis & Strategy
In order to take the best strategic decisions for your business, you will need a detailed analysis of how you position in the market, how your competition is doing as well as what you can do better than your competitors.
"Young, enthusiastic and very well trained, in few words a team of professionals!"
"The story of Autokappa goes on thanks to Pion Media. Through consistency, competence and creativity, they permanently improve their strategies so that we have the best results on all communication channels. Congratulations Pion Media! "
"The result of their work exceeded all our expectations, contributing fully to a quality presence of our business in the online environment."
"Although they are a young team, the results they have shown so far convinced us that they have the necessary expertise in their field."
"Pion Media was an important "pawn" in our development from all points of view."
"The Pion Media specialists have become part of my team due to the fact that they share the same core values and we follow a value based collaboration."
More than 300 businesses trusted us … and we won't stop here
Are you ready to sell more?
Call us or leave a message and you will be contacted by one of our specialists.
street Brazda lui Novac, block 29IVB1, 1st floor, Craiova, Romania

(+40) 743.321.091

contact@pionmedia.com